When Princess Diana died in a car accident in Paris on the last day of August 1997, she had been divorced from the future King of England for just over a year. That doesn't mean that Diana was not yet in love with him. In fact, a close friend of the late royal recently revealed that Diana loved Prince Charles until the day of his death.
How Diana met Prince Charles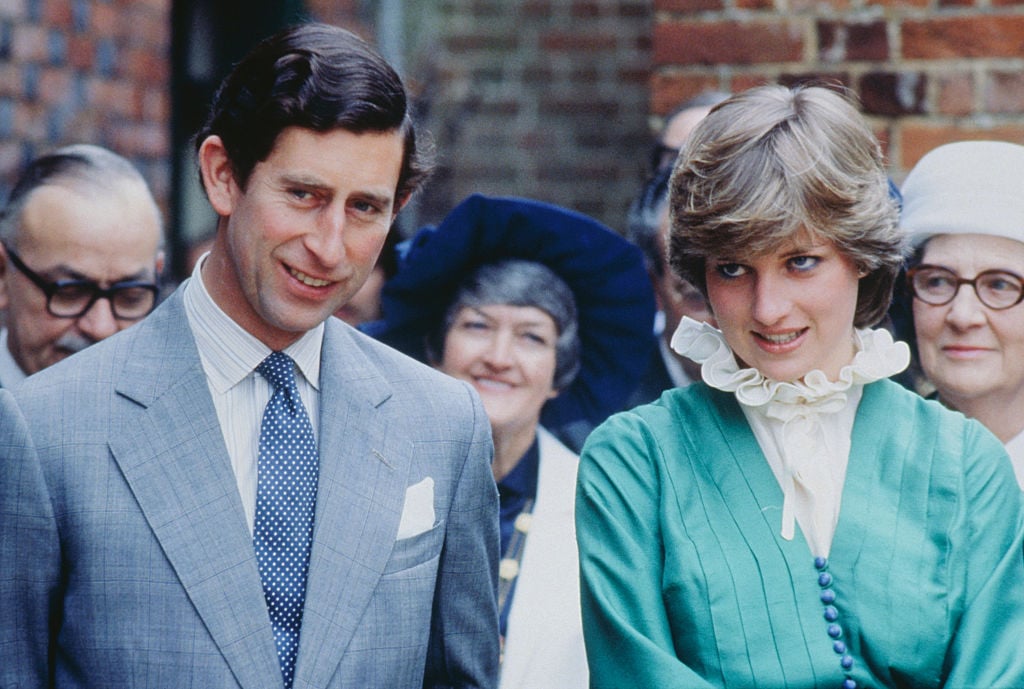 The future "princess of the people" was an innocent 16-year-old girl the first time she laid eyes on the Prince of Wales. The place was Althorp, Diana's ancestral family home, and the occasion was a grouse hunt.
Prince Charles was there because he was dating Diana's older sister, Lady Sarah Spencer. The couple had seen each other casually for a while, but the romance never really took off. Diana's feelings for Prince Charles certainly did.
In her 2008 book The Diana Chronicles, author Tina Brown explained that after Prince Charles left, teenager Diana had told her friends that she would one day marry the prince. In response to a question from her friends about how she could be so sure of a possible marriage to the eligible king, Diana replied, "He is the only man on the planet who has no right to divorce. "
When Diana was 18, friends who lived in Sussex invited her for a visit, noting that the prince was staying with them while mourning his friend and mentor, Lord Louis Mountbatten. Diana later explained that when she told Charles that she was sad to see him alone at Mountbatten's TV funeral and suggested that he might be alone, the prince seemed instantly struck, according to Reader's Digest.
The wedding of the century
Prince Charles and Diana exchanged vows during an elaborate "fairytale" wedding at St Paul's Cathedral in London in July 1981. Although the couple did not divorce before 1996, the union has been tense since the beginning due to the reluctance or incapacity of the prince – to end things with a Camilla Rosemary Shand with whom he had been in love since 1972.
Diana had two sons, Prince William and Prince Harry. During the last decade of the 20th century, rumors of the prince's infidelities were more than Diana could bear.
In 1992, Prime Minister John Major read an official statement on behalf of the royal family announcing the formal, albeit "friendly," separation of the prince and princess of Wales, says Pop Sugar. The royal divorce was finalized on August 28, 1996.
In the weeks and months before and after their separation, Diana and Prince Charles seemed to separate. Prince Charles finally released Camille, Duchess of Cornwall.
The newly single princess bonded with Pakistani heart surgeon Hasnat Khan before getting involved with her latest lover, Dodi Fayed. Did she like them? Perhaps, but she also carried a torch for her one and only husband until her death in Paris in 1997.
Princess Diana defended Prince Charles to the end
"I think she loved Charles until her last day," said Diana's astrologer Debbie Frank. "I'm not saying she wanted it. She did not do it. But there was always this wound as there was with his mother. And it was probably more the mother than Charles in fact. "
Biographer Tina Brown and Frank weren't the only ones insisting that the princess loved Prince Charles until his death. In 2008, Roberto Devorik, the fashion maven, revealed to the UK Daily Mail that, despite the fact that the beloved royal was "devastated" by her husband's complacency with Camilla, she defended her reputation against critics.
To illustrate his point, Devorik shared a story about a time when Diana and other friends were having dinner at his house, and Charles' subject was brought up in an unfavorable way. Without blinking, the princess said to her dinner companions, "He is the father of my children and the future king of England and if I have a difference with him, that's my problem. No one should laugh at him. "