Baseball stadiums in the United States remain empty a month after the start of the Major League Baseball season. But baseball fans are about to get something to put them off until the game can resume in this country.
In South Korea, where coronavirus cases have declined, live sports are picking up, highlighted by the start of the Korean Baseball Organization (KBO) season. And in the United States, you will be able to watch real baseball games live (although at odd hours of the day, given the time difference between Korea and that country).
You cannot recognize players and teams, although there are a few American players who work in the KBO. But it's live sports and it's easy to watch – if you know when and where to watch. Here's a more detailed look at how to watch KBO baseball games, as well as VPN and live streaming options to follow all the action.
Korean baseball organization start time, channel
The KBO season begins Tuesday, May 5 at 2 p.m. Korean standard time. It is 1:00 am EDT Tuesday morning; if you are on the west coast of the United States, the games start at 10 p.m. PDT Monday, May 4.
The first game of the KBO season features the NC Dinos against the Samsung Lions, and ESPN will be broadcast in the United States.
How can I use a VPN to watch Korean baseball?
Can't find KBO games playing in your part of the world? A virtual private network can help you by disguising your location when you surf so you can choose all the streaming options available outside of where you are.
the best VPN we have tested is ExpressVPN, which offers good speeds and is easy to use. It supports a wide variety of devices and does not take long to be operational.
ExpressVPN: Get ExpressVPN if you have reliable performance and responsive customer support if you have problems. Order one year of ExpressVPN and get the equivalent of three more months. There is a 30 day money back guarantee, allowing you to try the service.
When can I watch Korean baseball?
Assuming you're reading this from the United States, ESPN is a great place to find live coverage of KBO action. The sports channel has signed an agreement with the Korean league to broadcast matches in this country.
With the exception of Tuesday's opening at 1:00 a.m. EDT on ESPN, most games will be broadcast on ESPN2. From Tuesday to Friday, games will generally start at 5:30 a.m. EDT / 2:30 a.m. PDT. Saturday matches start at 4 a.m. EDT / 1 a.m. PDT. On Sundays, you can watch at 1:00 a.m. EDT / 10:00 p.m. Saturday in the Pacific time zone.
ESPN says it will broadcast six games a week on its channels.
How can I watch a live Korean baseball game?
With ESPN providing coverage in the United States, you can watch a live broadcast broadcast on the sports channel's website. ESPN also broadcasts live streams via its mobile application (Android, iOS) as well as via applications on Apple TV and set-top boxes.
However, to enjoy ESPN live broadcasts, you must log in with your cable operator's login information. In others, if you cut the cable, you're out of luck.
How can I watch a live Korean baseball game without cable?
You can still watch KBO games, but you'll need to sign up for a streaming service that includes ESPN in its package. The good news is that you have a few options, with several services cheaper than what you would pay for cable. Here's a look at your best options for live Korean baseball coverage on ESPN.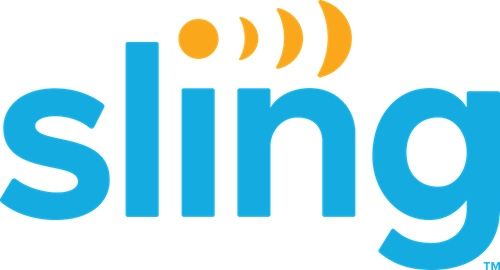 Sling TV: ESPN and ESPN2 are included in the Sling Orange channel package. This collection of more than 30 channels will cost you $ 30 per month.
YouTube TV: ESPN and ESPN2 are among the 70+ channels on the YouTube live TV service. $ 50 per month subscription includes a cloud DVR to record programs to watch later
Hulu with live TV: Hulu's live TV level is more expensive than Sling at $ 55 a month. But it includes more channels in addition to ESPN and ESPN2. There is also a cloud DVR function if you want to record these KBO games and watch your baseball at a more reasonable time.