This is a good day for Monsta X fans. After months of uncertainty, Wonho will embark on the next stage of his K-pop career. He signed with the Korean label Highline Entertainment and will be promoted both as a solo artist and producer of the label.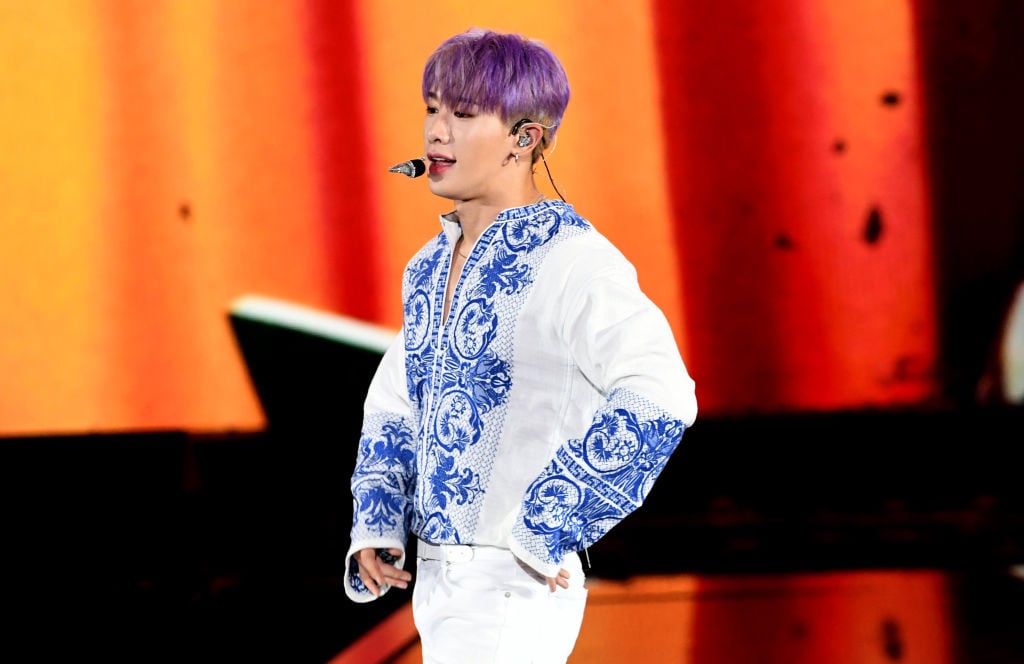 Wonho will continue his career as a solo artist
Highline Entertainment is a subsidiary of Starship Entertainment, so Wonho will not start all over with a new company. Wonho left K-pop Monsta X for the first time in October 2019 after being accused of using marijuana. When Wonho was cleared of all charges by the Seoul Metropolitan Police Agency in March 2020, Starship Entertainment released a statement and promised to support Wonho's future efforts.
"We will continue to fully support Wonho to develop their own careers in the future," said the Monsta X label.
Highline Entertainment has also promised "full support" to Wonho, and he will be promoted as a solo artist and producer.
"We recently signed an exclusive contract with Wonho," said Highline Entertainment. "We will give our full support to Wonho to start new activities as a solo artist. "
The singer-songwriter thanked the fans for their support
Since Wonho left Monsta X in 2019, Monbebes has been fighting for him in an effort to erase his name. Fans made hashtags daily and insisted that he was innocent. The fandom also launched petitions and raised over $ 20,000 to rent a billboard in Times Square in New York.
In February 2020, Wonho met Dispatch for an exclusive interview. In the interview, the singer credited Monbebes for helping him learn what it is to be loved.
"I can proudly say that I changed completely after meeting Monbebes. I learned what it is to be loved. They made me want to live each day to the fullest, "Wonho said in the interview.
After signing with Highline Entertainment, Wonho thanked the fans for advocating for him. Thanks to their unwavering support, he was able to continue his artistic career.
"I think deeply about my stupid and thoughtless actions from the past. I am very grateful to the fans who have given me this opportunity and I will do my best to repay the support you have given me, "said Wonho.
Monsta X fans are happy for Wonho
Although Wonho is not joining Monsta X, it is a victory for Monbebes. The persistence of the fans showed that Wonho would always have support, and the dedication paid off. After the announcement of Wonho's signing with Highline Entertainment, Monbebes used several hashtags and promised to continue supporting Wonho's career.
"Wonho, whatever entertainment company you signed up for, I will support you. Yes, I'm sad that you are solo rather than with monsta x but I still love you all equally and I will remember all the fun interactions between all of you. #WONHOMECOMING #WONHO #Wonhocomebackhome, » tweeted a fan.
"Wonho is all coming!" the past few months have been horrible with no wonho content! I'm so glad he's back #WONHOMECOMING, " wrote a Twitter user.
"#WONHOMECOMING #WONHOISBACK I've been waiting for this moment for so long that it's so bittersweet," tweeted a fan.
"No matter what monsta x will always be 7 years old, and you will always be part of it and be part of monbebe, we love you wonho. #WonhoIsBack #WONHOMECOMING #wonhoforevermonstax ", another fan tweeted.
"It's still a Monbebe victory. This incredible talent and beautiful voice will not be wasted and we can once again support Monsta X with a happy heart. # Wonho # Monsta_X # OurProducerWonho, " wrote a fan on Twitter.