The COVID-19 pandemic has caused a surge in gun sales. Estimates based on background checks show that approximately 2.6 million firearms were sold in the United States in March. This is an 85% increase from the same period last year.
Although there are no official figures, gun stores across Canada have also reported increased sales. This has prompted some media to draw comparisons between the peak sales of firearms in the two countries, which may fuel fears among the Canadian public.
This anxiety has been taken up by gun control groups in Canada who have expressed concern about the impact of "increased access to firearms" on public health.
But few have noted the three main differences between the peak US and Canadian sales of COVID-19 firearms.
# 1: Why are they buying?
Canadians and Americans buy firearms for different reasons. Over the past few decades, the United States has witnessed a transformation in its culture of civilian firearms. While in the past, gun ownership has been primarily linked to hunting and sport shooting, changes to gun laws and advertising have resulted in increased gun ownership for self-defense.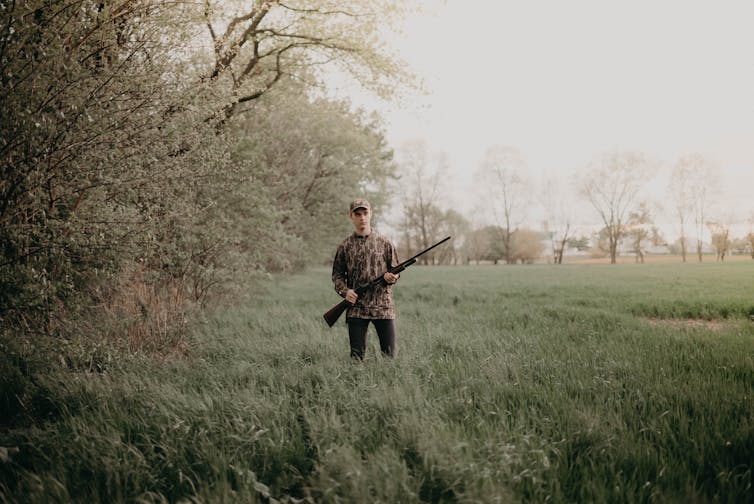 In the 1970s, only 20% of gun owners said that self-defense was their main reason for owning a gun. In the 1990s, following the explosion of laws permitting Americans to carry firearms outside their homes, 46% of them reported self-protection.
More recent studies have shown that 76% of gun owners now report that protection is their main motivation for owning a gun.
The increase in the number of new buyers suggests that many Americans who buy firearms during the pandemic do so because of fears of self-defense, given the fears of looting, violence, and the ability of the government to cope. to the crisis.
In the absence of a gun carrying movement in Canada, this same change has not occurred. The conditions under which firearms can be used to defend themselves in Canada are narrow and the government strictly regulates not only the possession of firearms, but the discourse surrounding firearms.
Self-defense is not a legal reason to acquire a firearm in Canada and cannot be used as a reason to possess firearms in an application for a Possession and Acquisition License (PAL).
While no research is available at the moment, gun store owners interviewed by the media said Canadians are likely to buy because of fear of shortages rather than violence because the chain of Canadian supply is highly dependent on the United States. States.
This means that gun owners who could have waited to buy firearms and ammunition for target shooting this summer or to hunt this fall are buying them now.
# 2: How do they buy them?
Another key difference between increased sales in Canada and the United States is the requirement to purchase firearms and ammunition. South of the border, most gun laws are passed at the state level, with wide differences in gun laws across the country.
In many states, the only requirement to purchase a firearm from an authorized dealer is a federal background check, although states such as California and Massachusetts have much stricter laws.
In Canada, the increase in sales is limited to those who have already crossed the RCMP extended license system. This process often takes up to six months and includes a weekend course, taking a written and practical test and reference checks. Canadian firearm owners are subject to automatic background checks as long as they are licensed.
So if someone legally purchases a firearm in Canada, it means that the RCMP could find "no reason why, in the interest of public safety, it should not have a firearm."
N ° 3: Who buys what?
Many people who bought weapons in the United States during the COVID-19 pandemic said it was the first time they had bought a gun. In addition, the majority of weapons sold during the current boom were handguns rather than long guns.
Although it is a bit early to speculate, this could very well lead to even less support for gun control in the United States, since gun owners are unsurprisingly the group least likely to support gun control firearms.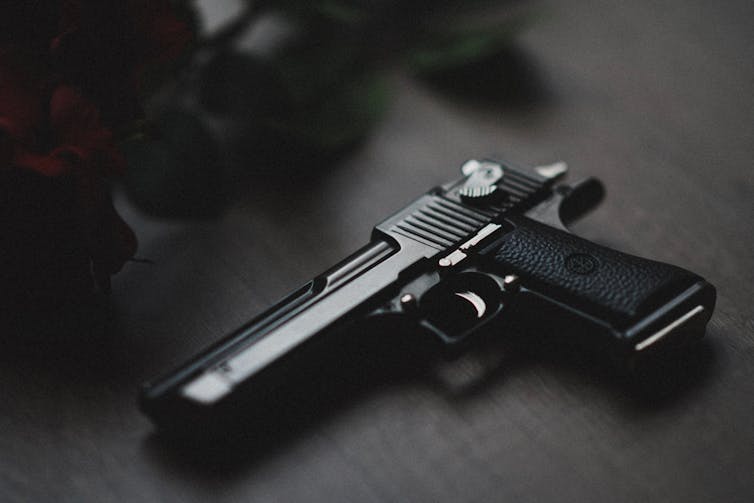 In Canada, on the other hand, it is likely that only a small minority of firearm purchases during the Canadian peak were the first buyers given the time required to acquire a firearms license in Canada.
Statistics on the distribution of handguns in relation to purchases of long guns during the Canadian pandemic do not exist, but we can assume that most of the new guns purchased in Canada were used long guns for hunting or sport shooting.
This is because gun owners who wish to own handguns must have a Special Restricted Possession and Acquisition License (RPAL) and maintain a gun club membership, which can cost hundreds. dollars per year and limits the possession of handguns to serious target shooters.
Of the 2.2 million gun owners in Canada, only about a quarter have licenses to buy handguns.
It is therefore clear that there were major differences between the peaks in the purchase of firearms in Canada and the United States during the COVID-19 pandemic. I hope this will put Canadian anxious minds at ease and allow everyone to focus on more pressing issues.