More than 10,000 people have died in the United States after being tested positive for the new coronavirus, Johns Hopkins University reported on Monday.
The updated number of deaths in the country – which reached 10,335 on April 6 – now represents around 14% of the world total.
Globally, at least 72,600 deaths have occurred as a result of COVID-19 infections and more than 1.3 million cases of virus have been confirmed since late December. The United States is now considered the epicenter of the pandemic, surpassing 347,000 positive cases on Monday afternoon. About 91% of these cases were active, meaning that almost 318,000 people diagnosed with the disease were still infected.
The death toll in the United States has been overshadowed only by those in Italy and Spain, who have now reported 16,523 and 13,169 deaths respectively from COVID-19. Despite fewer deaths on Monday, the United States confirmed more positive virus cases than the two countries combined, and White House officials warned last week that the country could ultimately see an increase in deaths within the family as the epidemic approaches.
Although the exact timeline for the expected trajectory of the virus in the United States has not been specified, President Donald Trump's worrying remarks during Saturday's Coronavirus Task Force briefing suggested that this coming week would be particularly devastating.
"It will probably be the hardest week between this week and next week, and there will be a lot of deaths," he warned the public, noting that the White House Social Distancing Notice – recently extended until April 30 at least – would likely reduce human cost significantly. "But there will be death," he said. Last Tuesday, members of the coronavirus task force, Dr. Deborah Birx and Dr. Anthony Fauci, predicted that COVID-19 could take between 100,000 and 240,000 lives across the United States, even with measures containment in place.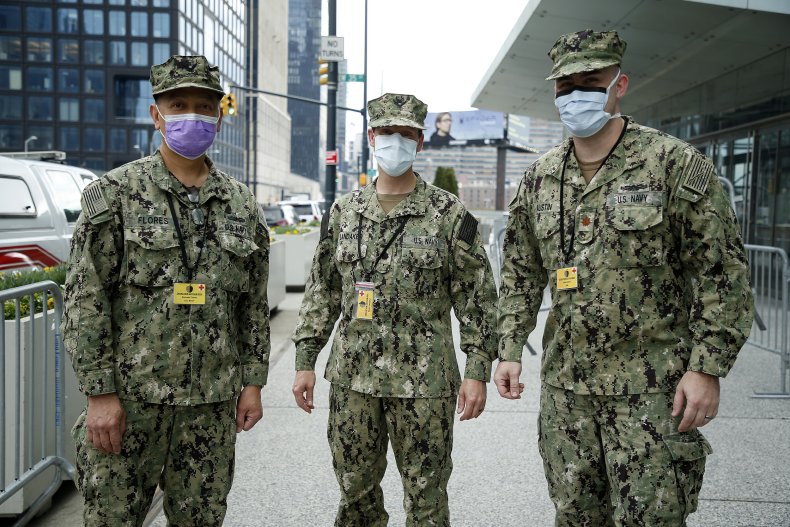 New York has the highest density of COVID-19 cases in the United States, reporting more than 130,000 positive diagnoses and at least 4,700 deaths. New York City has absorbed most of the impact of the virus and has expanded its hospital bed capacity to accommodate an influx of patients. In terms of statewide figures, New Jersey, Michigan and California lagged behind New York's total with 37,505, 15,718 and 15,201 cases confirmed Monday afternoon.