Prince William and Kate Middleton finally had their "forever happiness" after dating for almost a decade. The two were married in 2011, and more than two billion people signed in to watch the couple share their first kiss as husband and wife. And Kate Middleton made the sweetest nod to the groom on his big day – through her bouquet of flowers.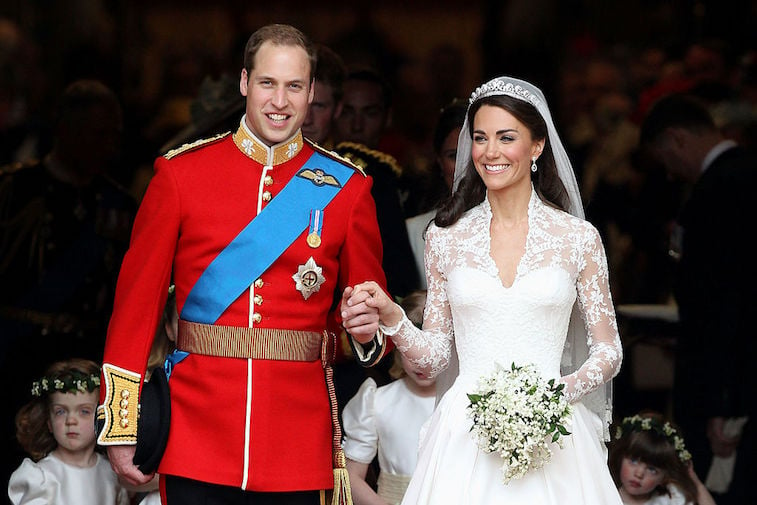 William and Kate dated for almost a decade before getting married
The Duke and Duchess met for the first time when they were both students
at the University of St. Andrews in Scotland in 2001. As a first year, they became
close friends, even if they didn't start dating right away. But William spotted
Kate at a campus fashion show several months later, and things quickly turned out
romantic.
The couple had been out for about two years before taking a short break in 2004, although they quickly got back together. In 2005, they graduated side by side, and in 2007, there was increased media pressure on William to propose. He wasn't ready to commit fully, so he broke up with Kate. In a few months, however, he wanted her back – they revived the romance, and William proposed three years later in 2010.
The two did their best for their royal wedding
One of the most watched (and most expensive) weddings of all time was the wedding of William and Kate. The two spared no expense. Kate's wedding dress cost $ 434,000, which was paid for by her parents, Carole and Michael Middleton. Kate also had a second wedding dress, which she wore for the reception. The couple had two wedding cakes, both of which cost around $ 80,000, and the wedding guarantee was $ 32 million. The two also spent $ 1.1 million on flowers for the occasion.
Kate incorporated Sweet William flowers into her bouquet as a nod to the groom
Kate wanted to honor William on their special day because she was clearly excited to marry him after waiting a moment for him to kneel down. (Kate had earned the nickname "Waity Katie" because William had taken so long to propose.) The Duchess incorporated sweet William flowers into her bouquet as a nod to her man. The white flowers were clearly visible in Kate's elegant, all-green and white bouquet. The floral decor of the wedding was very elegant but super subtle, despite the high cost.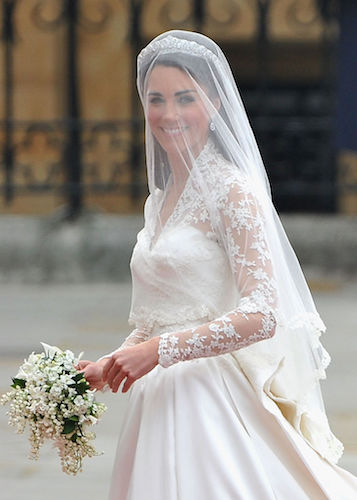 Kate's wedding accessories had something old, new, borrowed and blue
Kate is a royal and the royal family loves tradition. Kate decided to
wear something old, something new, something borrowed and something blue on
its big day to stay with the longtime
wedding tradition of doing just that. The lace of her dress was old and
the earrings she wore were new. Kate borrowed a Cartier tiara from the Queen for
wear with her veil, and designer Sarah Burton has sewn a blue ribbon in the
dress for "something blue".
The Duke and Duchess had an immaculate celebration, but the
the day was finally devoted to their love. And these days, the two seem to still have
an incredibly strong relationship.