Argentina's Diego Schwartzman has played many games against Novak Djokovic and Roger Federer. He never beat them but got closer a few times. Recently, he described how to deal with the 2 tennis legends. Check out his answers.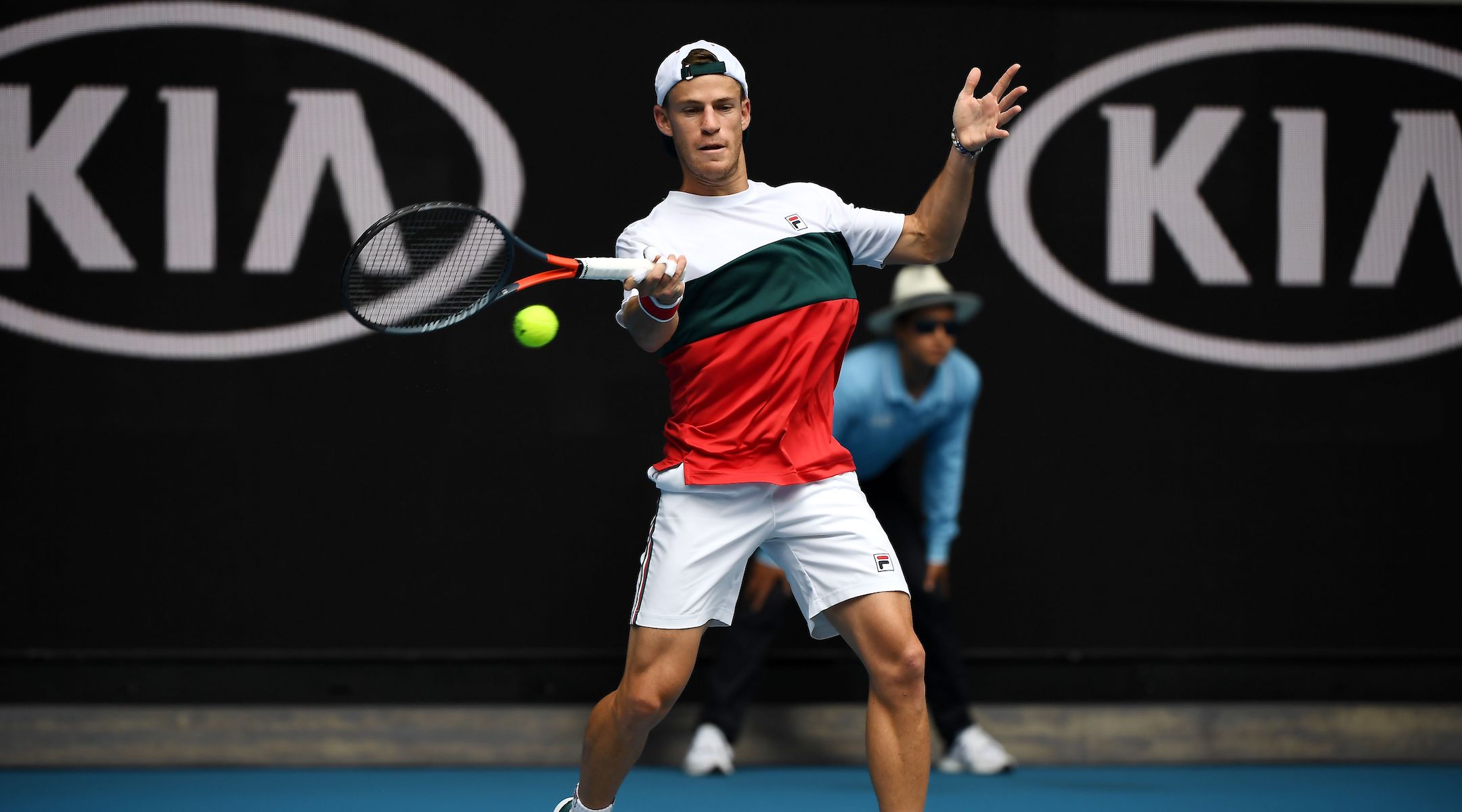 Diego Schwartzman On –
Facing Novak Djokovic
Diego Schwartzman said playing against Novak Djokovic was extremely exhausting. So exhausting that you feel like you have no more lungs after 2 games. The incredible ability of Novak Djokovic to rally, the ability to recover all shots and his intensity are the reason why Diego feels like this.
Facing Roger Federer
Diego Schwartzman said playing against Roger Federer is not as exhausting. It gives Diego more air but also gives him the impression that he doesn't know how to play tennis. The elegance of Roger Federer and his ability to play a wide variety of shots makes Diego feel like that.
I'm sure Diego isn't the only player who feels this when playing against the two tennis legends. Everyone else on the ATP circuit will feel exactly as he does because Novak Djokovic and Roger Federer are just as good at the game of tennis.
Diego Schwartzman lost all 4 games against the two. I'm sure he won't be happy. Despite his feelings playing against them, he will want to score a victory against them. Unfortunately, he will have to wait a while before he can reach this goal.
The coronavirus pandemic extended the suspension of the ATP tour until July. If the situation with the virus does not improve, it is likely that we will not see tennis this year. Hopefully this will not happen and Diego Schwartzman can finally beat the 2 tennis legends.