Friday, President Donald Trump's coronavirus task force will continue its briefings, sharing updated information on the new coronavirus epidemic.
As of Friday, 245,601 people had tested positive for the new coronavirus, more than double the number of people in Spain, the country with the second highest number of cases. Of those confirmed to be infected with the virus, 6,068 had died, according to a tracker maintained by Johns Hopkins University, and 9,311 people have recovered.
Daily coronavirus briefings have become routine for members of the coronavirus task force and Friday is scheduled for 5:00 p.m. EST. Viewers can listen to the briefing on their TVs via C-SPAN. Those looking to watch the briefing from their computers or mobile devices can watch the White House YouTube channel.
It is difficult to know who should participate because participants vary from day to day. Vice President Mike Pence will likely be there as he is the leader of the task force. Before the briefing, Pence was to chair a task force meeting and join Trump for a roundtable discussion with CEOs in the energy sector.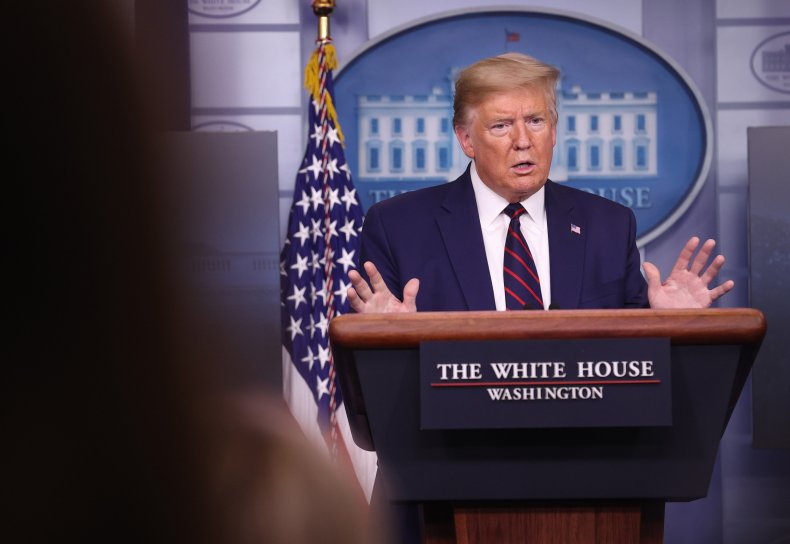 In addition to discussing mitigation measures, Task Force members may have questions about small business loans. Applications for the paycheck protection program were opened on Friday, giving small businesses the opportunity to earn up to 2.5 times their total monthly payroll, up to $ 10 million.
It aims to keep people employed during the epidemic, which has hurt the economy and helped businesses survive.
"This is an unprecedented effort by this administration to support small businesses and we know there will be challenges in the process," said Jovita Carranza, administrator of the Small Business Administration, during the briefing for Thursday.
Launching the program was difficult, however, leaving businesses and banks confused about the process. While Bank of America was the first to set up its lending portal on Thursday, JPMorgan Chase has told its customers that it is unlikely to be ready to accept requests, according to CNBC. Business owners also have questions about the request and whether they will have to repay the money.
Treasury Secretary Steven Mnuchin said Trump made it clear they had to run the program, adding that his team was working until 4 a.m. He acknowledged that small businesses and American workers needed 'money, but added that it is likely that not everyone will get their check on Friday.