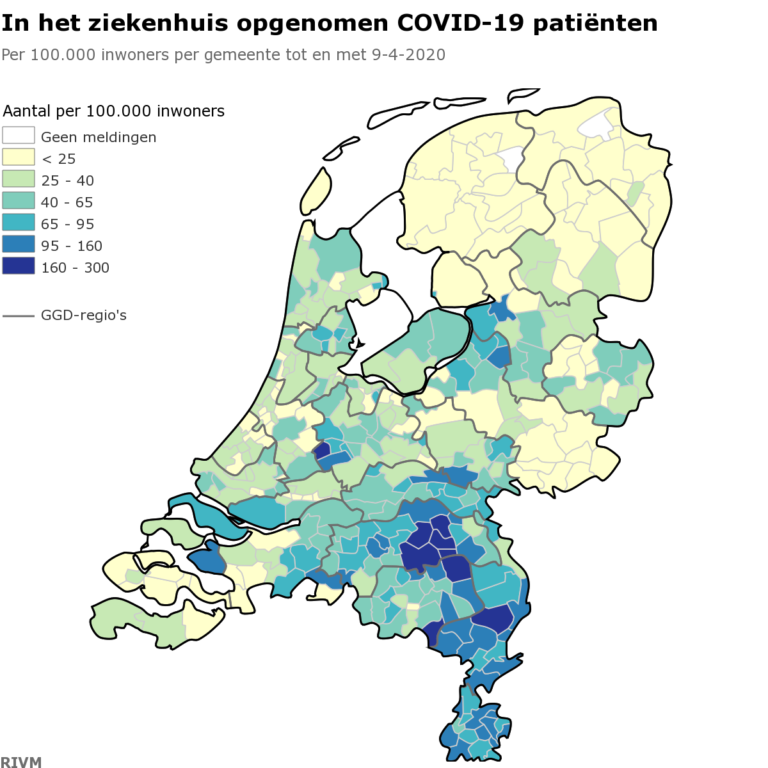 Netherlands hospital admissions for coronavirus have declined to March 23 levels, according to new figures from the public health institute RIVM. A total of 237 additional patients were hospitalized, up from 308 during Wednesday's briefing, according to RIVM figures.
The official death toll rose by 148 on a Wednesday, bringing the total number of people who died from coronaviruses to 2,396. The figure includes only those who have been tested for the disease.
The number of positive tests increased from 1,213 to 21,762, with the Netherlands expanding its network of tests to include more healthcare workers.
Intensive care
Authorities will say later on Thursday whether the number of people treated in intensive care services continues to decrease. There was a marginal decline on Wednesday, as fewer new patients were admitted to IC than discharged.
In total, 1,356 people are currently being treated in CI services in the Netherlands and 52 others are hospitalized in Germany, according to figures from Wednesday from the national coordination center.
In addition, 375 non-corona patients are also treated in IC beds.
Pressure
The pressure on intensive care remains "very high," center director Ernst Kuipers said at a press conference, adding that the total number of patients was twice as high as normal.
"We seem to be stabilizing," said Kuipers. However, there could be no question of relaxing the current strict rules on social distancing until the number of corona patients in CI services dropped below 1000, he said. According to him, this will not happen in the next two weeks.
The government has extended the "smart lock" until April 28, but has promised to say whether it should be extended on April 21.
Previous figures show that the average stay of a corona patient in an intensive care unit is 23 days.
DutchNews.nl has been free for 13 years, but now we're asking our readers to help us. Your donation will allow us to continue to provide you with fair and accurate information and functionality on everything related to Dutch.
Make a donation via Ideal, credit card or Paypal.