On April 16, Disney and ABC hosted a special singing program with many Disney celebrities and more. They all came together to sing fan favorite songs and cheer up Americans and those working on the front lines during the coronavirus pandemic (COVID-19). A very special High School Musical meeting was held which also included the casting of High School Musical: The Musical: The Series, as well as many other wonderful performances.
Whether you missed it or caught the karaoke bug, there are so many Disney movies you can watch on Disney + that will be perfect for your own songs. Although none of them have a dancing Mickey head to show you the words (except one), you can add subtitles and become pros.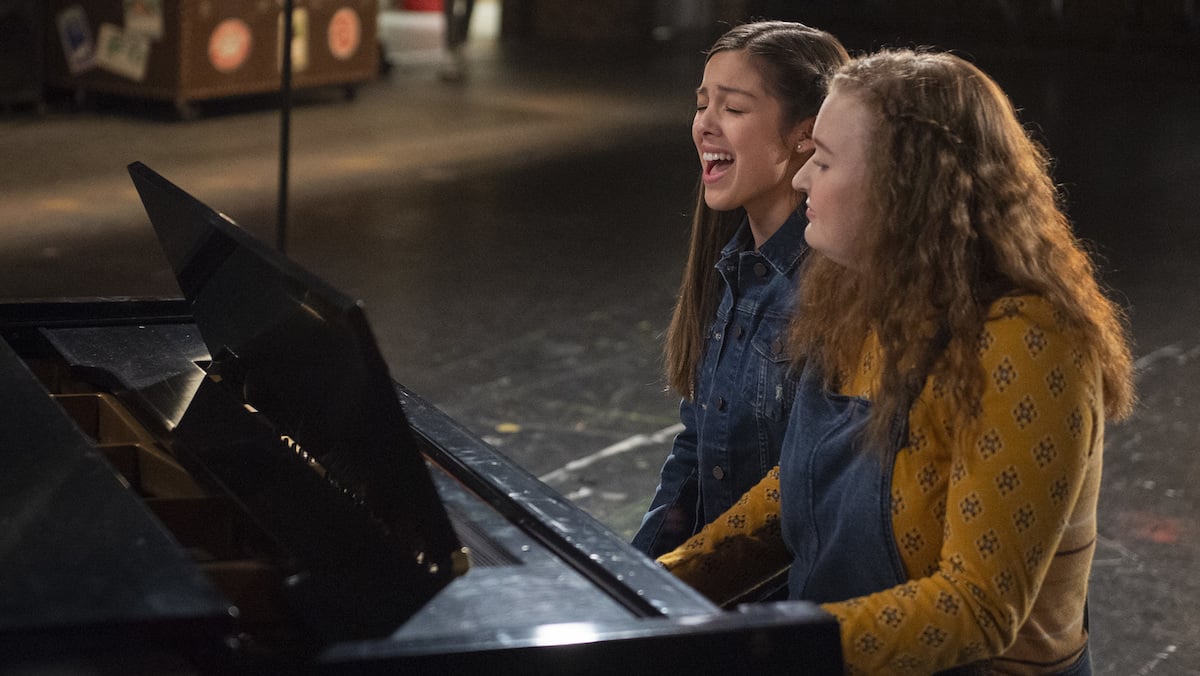 "High School Musical: The Musical: The Series: The Sing-Along"
Although Disney is a master in musicals, High School Musical: The Musical: The Series is the only program to have its own version to sing at home. It's in a different place from the regular series, but it allows you to sing on a classic High School Musical faves and the fabulous new ones too. Like "Anything I Want", "Just a moment" or "I wonder". Clear these hoses because a belt is about to start.
'Hercules'
If you're ready to go the distance, Hercules is for you. While Ariana Grande sang "I will not say that I am in love" Disney Family Singalong, you can also. There are also big hits like "Gospel Truth" and "One Last Hope".
"Frozen" and "Frozen II"
There is not much to say about the Frozen the films, apart from you and your family, certainly know all the words of the songs. "Let It Go" is a classic, and now with the second film, you can also pop "Into The Unknown", "Show Yourself" and "Into The Woods".
"Moana"
Moana has great visuals and songs, and "How far I will go" is, of course, a showstopper. You will probably want to rewind the movie to sing "You Welcome" over and over. The film also contains such beautiful and profound messages. It's a good way to sit and watch too.
'Mary Poppins'
You are ready to play "A Spoonful of Sugar" from your birth, for sure. And now you can from your living room. Disney + has both the original film with Julie Andrews and a new sequel with Emily Blunt. So if you're more of a fan of "Trip a Little Light Fantastic" or "A Cover is Not the Book", they have you too.
"Aladdin"
Whether you want to watch the original Aladdin or the live-action remake of 2019, they're both packed with great songs. There is almost no time to rest during this one. There is a leap forward "," Friend Like Me "," Prince Ali "and" A Whole New World "to entertain the whole apartment or house.
'The beauty and the Beast'
While only the original The beauty and the Beast is available on Disney + right now, that's more than enough for you to sing. The film has a lot of heart and shows the true power of love over everything else. So while you wipe your tears away, you can also sing the songs "Be Our Guest", "Belle", "There's Something There" or the title song, you're in good hands.