Muslims in India fear facing growing Islamophobia after hundreds of cases of coronavirus have been linked to a multi-week event that brought together thousands of Muslims from India and abroad.
Organized by the Tablighi Jamaat, a long-standing Islamic missionary movement, the annual event took place in Delhi early last month, despite widespread calls from people around the world to practice social distancing amid the epidemic of coronavirus.
However, as participants returned from the congregation, states in India began to report dozens of positive coronavirus cases believed to be linked to the event, with more than 300 of the country's 2,500 or so cases linked to the meeting. .
Many have turned to social media to express their indignation at the role of the event in the dissemination of COVID-19, but the fury seems to be becoming more and more Islamophobic, with the spread of hashtags like: "#CoronaJihad" and "#NizamuddinIdiots".
In a statement sent to Newsweek, Meenakshi Ganguly, Human Rights Watch director for South Asia, said the incident "led certain social networks and pro-government TV channels to blame Muslims."
Delhi historian Rana Safvi agreed, saying Newsweek that even if she thought it was "totally irresponsible" on the part of the organizers of the event "to have organized it at a time when there was a pandemic", the blame should focus on the event itself not even on Muslims.
"It is a virus that we must all fight together," she said. "We cannot isolate or defame a community. "
In addition, said Safvi, authorities knew the event would happen well in advance and could have intervened to prevent it from happening in the first place.
As a Muslim, said the historian, the wave of social media posts accusing Muslims of the spread of COVID-19, when the epidemic is an international pandemic, is "very hurtful".
"This is very alarming," she said, warning that the wave of abuse would also affect the "feeling of safety for Muslims" in India at a time when human rights groups warned that the Islamophobia was already increasing.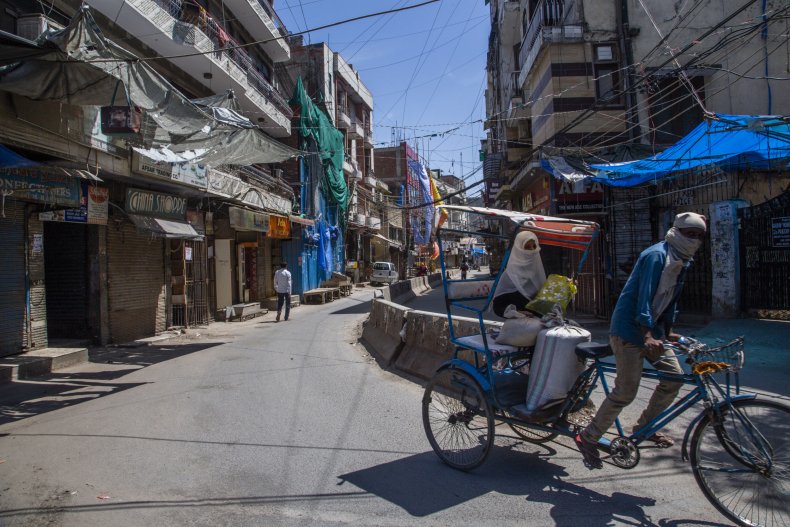 "Once you start blaming a particular community or race," said Safvi, "they are already vulnerable."
While some heads of state across India have spoken out against Islamophobic comments, she said: "No one from the central government has come forward, but they should. "
Meenakshi Ganguly, Human Rights Watch director for South Asia, agreed, saying Newsweek there is "concern is that Hindu nationalist rhetoric in ruling [Bharatiya Janata Party] leaders have already caused serious community dissension, including crowd attacks on Muslims. "
"The authorities, led by the Indian Prime Minister [Narendra Modi], must speak out firmly against any form of discrimination, stigma or violence against minority communities, "said Ganguly.
Newsweek contacted the Indian government for comments.